If you need to design your new game, redesign / facelift existing one, Logotypes, Illustrations, Icons, and unique game art, or need an extra hand with your project - you are at the right place.
I am experienced UI designer and game artist working with companies such as Playtika, Goodgame Studios, Sand Forge Games, Hacksaw Gaming, Playstudios Asia.
Scroll down for previews & descriptions of some of the projects I worked on or
visit my portfolio
Caesars Casino lobby design
A complete redesign of online casino game. In this project I was responsible for rethinking and creating a better casino user experience, coming up with a new theme, color palette, and visuals. I did all of the UI assets, background and composition from scratch.
House of Fun's Board trip game
Board Trip is a feature game for House of Fun Slots, in which while playing slots player can progress in a board game, win prizes and bonuses. The game consists of 3 different parts, environments, such as Californian beaches and nature, deserts of Texas, concrete jungles of New-York.
In this project i was responsible for creating the UI/UX, hundreds of sketches, concepts and final art of all the assets, come up with interesting compositions of the board.
Strategy mobile game UI and Game art
A mobile strategy game for which i had to create and design all of the UI assets, dialogs, icons, symbols and some of the game art.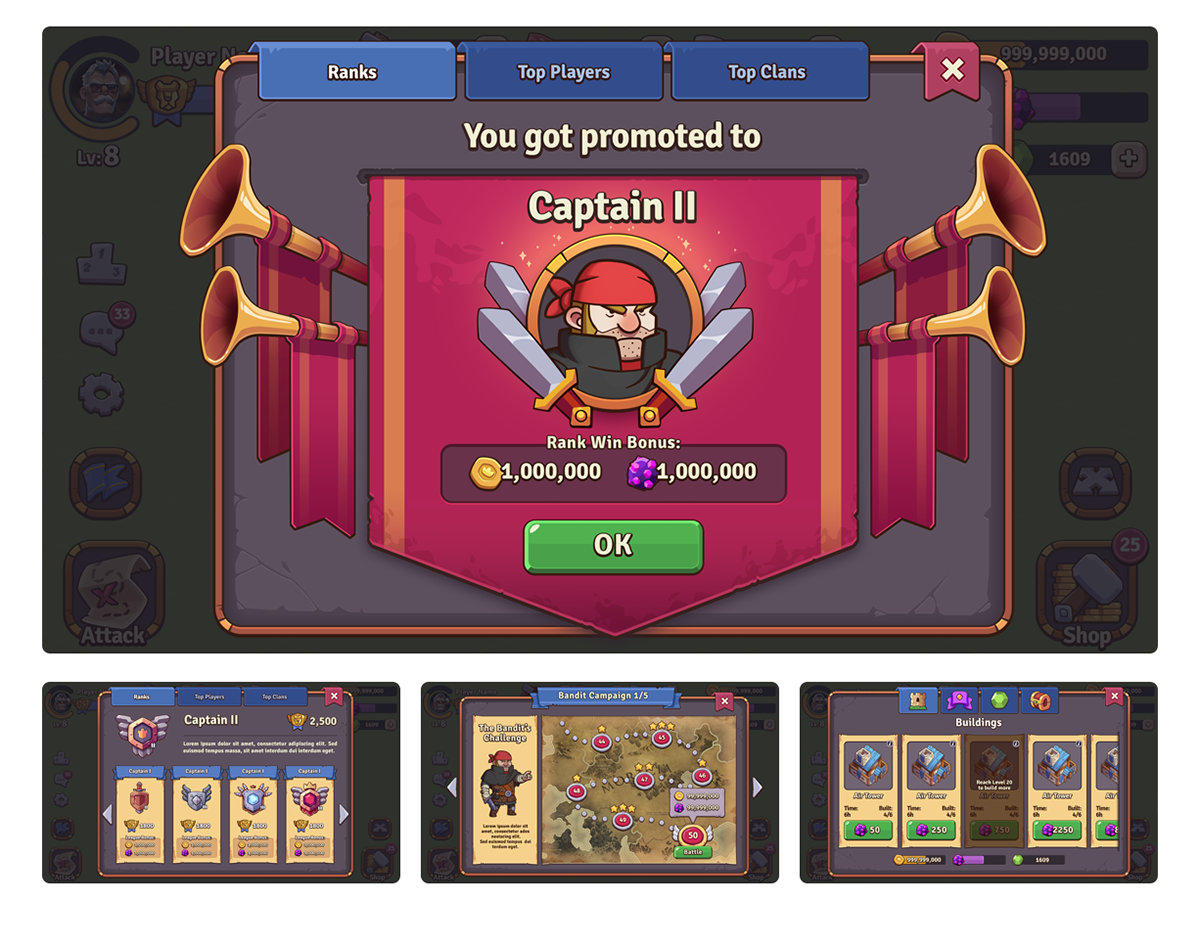 Caesars Casino's always win machine game
Always Win Machine is a big Caesars Casino story driven feature game. My responsibility here was to design and create all of the game assets, web and mobile. In this game a player has to collect parts of the Magical Slot machine by collecting items in 15 different locations on the map. Once all the items in a location are collected - a part of the machine is revealed.

A very extensive and challenging project in which i had to do it all, conceptualize, design and create game art and various game assets, UI/UX, marketing materials, painting backgrounds and various characters.
Game of Coins
,
Pharaohs Treasures
and
Super Dogs
with these three slot games i was responsible for art-directing a small team of artists and animators. My task also included coming up with ideas, sketching,creating the UI and helping to polish and finalize each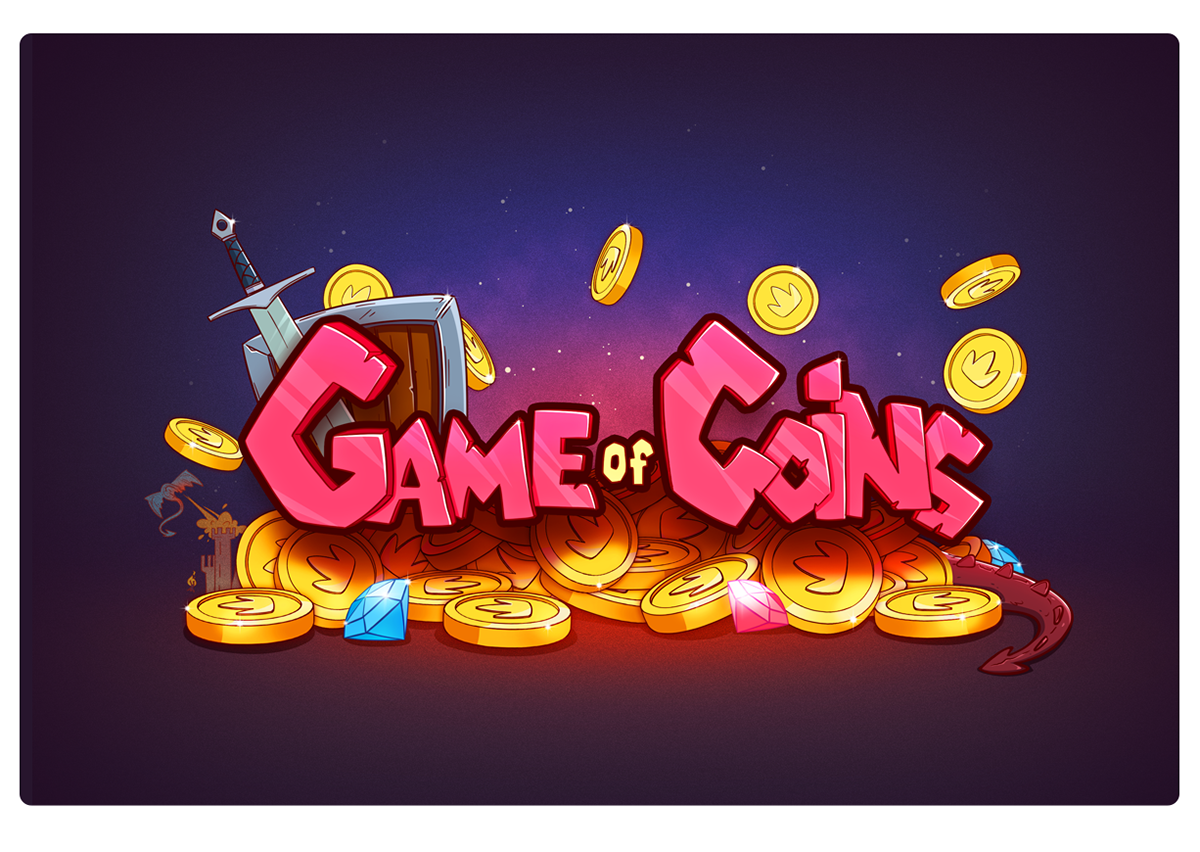 I'm not only a UI Designer but also can create game assets such as illustrations, icons, logotypes in different styles, well polished and pixel perfect.